The Most popular categories
Delivery in most European Union countries is FREE

Last weeks our Customers frequently looked for: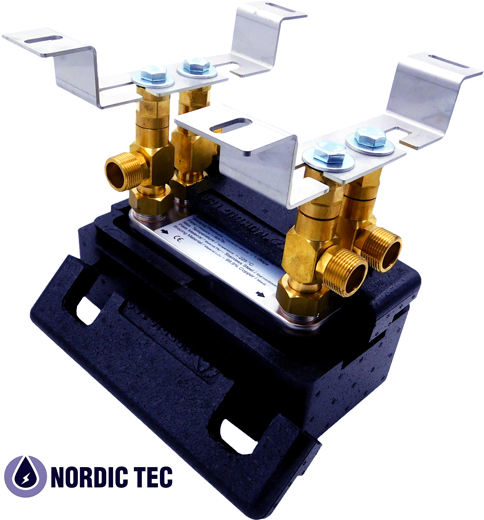 What distinguishes our Plate Heat Exchangers among other HVAC providers
We notice several advantages of our plate heat exchanger's offer over the competition. Let's start with the fact that our offer is much more accessible. With three warehouses in three countries - we deliver our products practically all over Europe, regardless of the country, in few days, without burdening our customers with excessive costs. Unlike large plate heat exchanger manufacturers, we don't encounter situations where you have to wait several weeks for a specific model. In 14 countries of the EU our delvieries are completely free.
We offer whole plate heat exchanger sets - you can order everything in one place, which is completely unique among PHE providers. Ordering here, you don't have to think about the mounting solutions or heat exchanger insulation, because you can order it with your unit.
We offer excellent quality - and we are still among the best price to quality relations between the plate heat exchanger brands.
Let's start a cooperation!
Nordic tec Europe Plate Heat Exchanger
A European company, known mainly in Central and Eastern Europe - as a manufacturer and supplier of high quality stainless steel products.

The most recognizable product of the brand is - brazed plate heat exchanger (known as PHE). We offer our plate heat exchangers as complete sets equipped with accessories, like thermal insulation or professional wall-mounting kit - which is a unical accesorry for heat exchangers of this type.
Except this we offer other goods clasified as HVAC articles - like pump groups, underfloor heating manifolds and UV water sterilisers. Our main goal is to offer the products complete - without the necessity of buying any elements separately. We appreciate your time and we consider this very important imporant.

The company mainly sells wholesale and cooperates with regular recipients in a number of European Union countries.
However our mission goal is to ensure that our Customers from different countries have easy and relatively quick acces to our Heat Exchangers and other products by Nordic Tec.
To this end - we offer online stores & services with the possibility of retail purchases and a relatively fast shipping option (up to a few days to practically all EU countries, thanks to our warehouses, which are located in Germany and Poland). Our online services are available in English, French, German, Dutch, Polish and Czech.

If you are looking for browsing Nordic Tec catalogue, with the service in language different from English - you are welcome to visit one of our online stores:
- nordictec-shop.eu - Nordic Tec DE & AT in German
- nordictec-shop.fr - Nordic Tec FR & BE in French
- nordictec-shop.nl - Nordic Tec NL in Dutch
- nordictec-shop.cz - Nordic Tec CZ in Czech
- nordictec-shop.sk - Nordic Tec SK in Slovakian
- nordic-sklep.pl - Nordic Tec PL in Polish
If you have already visited our store - nordictec-store.com - we invite you to check our products - plate heat exchanger or other ones - and contact us. We will try to answer all your questions!