Heat Exchangers for other heating boilers
How to choose a plate heat exchanger for a central heating boiler - solid fuel, coal, pellet or wood

Selection of heat exchangers for connecting such a device to the central heating system is quite similar due to the fact that, despite the differences in fuel, these boilers operate classically in a similar standard, i.e. 50-60°C. The heat exchanger should be selected so that for 10kW of the heating boiler power there is at least 0.25-0.30 m² of the heat exchange surface of the heat exchanger. Whereas - 0.25m²/10kW should be used only in new, new buildings systems, and in other systems - 0.30m²/10kW of the heating device. This is a value that ensures effective heat exchange over many seasons, taking into account the natural aging processes of heat exchangers in installations (i.e. a linear decrease in efficiency).

It should be remembered that the HE sizing should not be guided by the comparison of the nominal power of exchangers with the nominal power of heating boilers - because they are not compatible, mainly due to the temperature difference adopted for calculations.

When selecting, before ordering, it is necessary to determine what connections are needed for our application.
Below we present the models collected in this category, sorted by heat transfer area: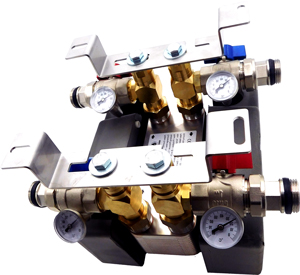 0,36 m² HE area
0,38 m² HE area
0,41 m² HE area
0,46 m² HE area
0,48 m² HE area
0,48 m² HE area
0,51 m² HE area
0,54 m² HE area
0,60 m² HE area
0,64 m² HE area
0,64 m² HE area
0,69 m² HE area
0,80 m² HE area
0,92 m² HE area
0,96 m² HE area
0,96 m² HE area
1,28 m² HE area
1,60 m² HE area

Feel free to contact us if you need help in choosing a heat exchanger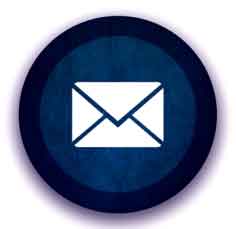 more
Plate heat exchangers for pellet, coal, eco-pea or wood burning heating boilers
A heat exchanger is a passive device used in heating systems - to increase the efficiency of the system and ensure safe operation of the equipment. Currently, the majority of heating installations in residential and commercial buildings operate in a sealed system (closed loop), which means they are not equipped with an overflow tank. Installing a heat exchanger between the boiler and the circulating system serves as a safeguard against overheating in the event of a boiler or pump failure.
The installation of a plate heat exchanger allows for the separation of two circuits. The first circuit includes the boiler, overflow tank, and a short distribution system, while the second circuit consists of a water storage tank (boiler) and heat emitters (radiators). The device acts as a hydraulic separator and protects against overheating of the water throughout the entire heating system. In the event of a boiler failure, the entire system will not be damaged - because the water will only heat up in the short circuit within the boiler, and any excess will be discharged through the overflow tank.
The use of plate heat exchangers is currently considered the best protection for closed-loop or sealed heating installations.
Online Store with heat exchangers for various central heating boilers - Nordictec-store.com
Online store Nordic Tec Europe offers a wide selection of heat exchangers for central heating boilers - designed to accommodate various fuel types. The store's inventory includes heat exchangers for boilers fueled by eco-pea coal, coal, wood, biomass or pellets. In a separate category we gathered plate heat exchangers for gas heating. Our devices allow for maximum boiler efficiency, resulting in lower home heating costs. Nordictec-store.com - provides its Customers with professional advice to choose the best heat exchanger for their central heating boiler, along with the delivery possible in the whole Europe territory, offering free delivery in 14 countries of the EU. The store's assortment also includes heat exchangers suitable for other applications, including gas, electric and electrode boilers, heat pumps, fireplaces, and home brewing chillers. Choosing Nordic Tec ensures high-quality products and professionalism.
Plate heat exchangers for connecting boilers to central heating systems - types of boilers
Plate heat exchangers are commonly used solutions for connecting boilers to central heating systems. This type of heat exchanger is characterized by a large heat exchange surface, which contributes to increased heating efficiency. There are various types of boilers available on the market that can be connected using a plate heat exchanger - fueled by solid or liquid fuel. One of the most popular types is coal and wood boilers with a feeder or those where fuel is loaded manually. Another common solution is an oil boiler - although it requires regular maintenance, it is an efficient option often used in large buildings. Additionally, biomass boilers (including pellet boilers) are available on the market, offering an environmentally friendly and cost-effective solution. Increasingly, there is also growing interest in eco-pea coal boilers, known as retort boilers. It is important to choose the appropriate type of boiler that meets our needs and requirements - and to connect it properly using a plate heat exchanger when it requires separation from the rest of the heating system.
A heat exchanger for a pellet stove - what is it and how does it work?
A plate heat exchanger for a pellet stove is a device used in central heating systems when there is a need to separate two heating circuits, such as the open-loop (carbon monoxide) boiler circuit and the closed-loop heating system (sealed circuit). The device enables direct, non-contact heat exchange between these circuits. The heat exchanger for pellet boilers is constructed from a series of steel plates that are interconnected through soldering or twisting, and a heat transfer medium flows between these plates. The corrugated surface of the heat exchanger plates significantly increases the device's efficiency while allowing for a reduction in size. The plates are equipped with special openings to ensure the proper flow direction of the working medium. In a plate heat exchanger for central heating, two separate flow paths can be distinguished, designed to maximize heat exchange efficiency while preventing the mixing of fluids.
The operation of heat exchangers in a central heating is based on the transfer of thermal energy between media with different temperatures. The material - steel - used in plate heat exchangers effectively transports heat from a higher temperature medium to a lower temperature medium. As a result - the heat exchanger transfers heat from the hot fluid in the boiler circuit to the lower-temperature fluid in the installation circuit. Plate heat exchangers are integral components of central heating and domestic hot water systems.
What to consider when buying a heat exchanger for a central heating boiler?
When choosing a heat exchanger for a central heating boiler, attention should be paid to the following parameters :
Capacity: The device should be suitable for the operating conditions. The capacity of the heat exchanger should match the power of the boiler. At Nordictec-store.com - we offer models with low capacity (from 5 kW) to high capacity (up to 1000 kW).
Operating temperature: The temperature of the heat source is important for proper selection. Heat exchangers are designed to withstand high temperatures. The temperature range for heat exchangers for central heating boilers used in households typically ranges from -200 to 220-230 ℃.
Maximum pressure: For household applications (usually up to a few bars in the central heating systems), heat exchangers capable of operating at a minimum pressure of 10 bar are suitable.
Material: The material used in the construction of the heat exchanger defines its capabilities. The best models are made of materials that are highly durable, heat-conductive, resistant to corrosion, such as stainless steel, copper, and occasionally nickel.
Dimensions: The dimensions should be appropriately adjusted to the individual needs of users and the available space in the boiler room.
Number of plates: Generally, the more plates, the higher the efficiency of the heat exchanger.
Application: Before purchasing, it is important to check the recommended application indicated by the manufacturer in the product specifications. Ensure that the chosen model is suitable for central heating systems, heat pumps, solar collectors, water jacket fireplaces, ventilation, and air conditioning systems. This is especially relevant for potential applications involving high-pressure media such as freon or other types of gases.
Which plate heat exchanger is for heating boiler separation?
The choice of the best plate heat exchanger for a heating boiler separation - which is about to increase the safety of the heating device - depends on the specific operational parameters of the heating system and its intended use. Different models will be chosen for small boilers  separation - compared to those with high power output. The type of end devices also matters, as a different heat exchanger will be suitable for underfloor heating compared to heating an apartment using large panel radiators. If you're having trouble selecting the appropriate plate heat exchanger for your central heating system, it is advisable to seek assistance from experienced specialists at Nordictec-store.com . Our experts will gladly provide guidance on which heat exchanger for the central heating boiler to choose, ensuring reliable operation for a long time.