We offer the delivery to the whole European Union and to the most of the non-EU countries in Europe.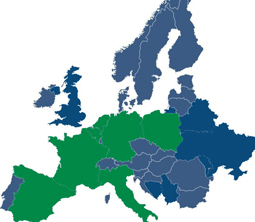 The free delivery option is accessible for the destination adresses in 7 countries:
Mainland Spain, Italy, France (metropolitaine), Germany, Netherlands, Belgium and Poland
(green colour on the right).

To the other countries the system will charge the delivery fee (depending on the country and the goods weight).
We ship the goods within one working day from the receipt of payment, from warehouses in Germany, Czech Republic or Poland (EU), up to the accesibility and the quiquest possible delivery.
The average delivery time for the parcels in Europe is 2-4 working days, however in some european countries it can take more, especially if the country is out of the EU.
The deliveries to the countries/territories inside the EU don't generate any extra charges or fees.
In case of the countries out of the EU (like the UK after Brexit, Norway, Switzerland and others) the deliveries may require the import procedure or duty clearence and can generate some additional costs, which are always on the Buyer's side. When it comes to those potential charges you should rely on the official information by the local authorities.

The estimated delivery time for the countries:
1-2 Days: Germany, Poland, Czech Republic, Slovakia, Hungary, Latvia, Lithuania
2-3 Days: Austria, Danemark, Netherlands, Belgium, Luxemburg, Estonia
3-4 Days: France, Italy, Spain, Sweden, Croatia, Slovenia, Romania
4-5 Days: United Kingdom, Ireland, Finland, Portugal, Greece, Switzerland
5-6 Days: Norway, Bulgaria, Malta, Serbia, Albania
The estimates are based on courrier companies declarations, but in case of international shipping can't be binding, as they are realised by the external companies. However on a regular basis it's possible to rely on this.

If you got the questions about the delivery process or you want to check where is your parcel - contact us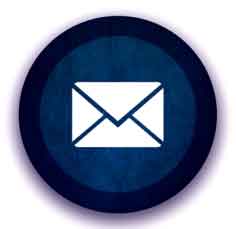 ____________________________________________________________________