Thermal Insulation IZ-Ba-32-30 / IZ-Ba-27-30
Thermal Insulation IZ-Ba-27/32-30
Material: Polipropylen
Destinated for NORDIC exchangers:
The product fits for exchangers by SECESPOL LB31-20 and LB31-30
Please note: We don't reply for questions about sizing insulation for exchangers by other brands.
Reference: IZ-Ba-27/32-30
Condition New
The photoes are only commercial visualisation. 
The insulation can have different ring quanity. 
This insulation has 2 rings in fact.
Information:
- Polipropylen thickness- cca. 24mm
- Maximal work temperature - 115°C
Dimensions:
A - 175mm, B - 358mm, C - 127mm, D - 308mm, E  -125mm, F - 58mm, G - 128mm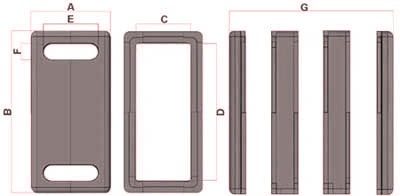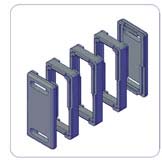 Customers who bought this product also bought:
Customers who bought this product also bought: