Plate Heat Exchanger NORDIC Ba-32-20 1" 125kW
Plate Heat Exchanger / for HVAC devices

NORDIC TEC

Model: NT Ba-32-20


Plate Q'ty: 20 pcs.
Connections: 1" BSP
Heat Exchange Area: 0.640m²
Reference: NT Ba-32-20
Condition New
Heat Exchanger

Nordic Tec Ba-32-20
4x 1", 20 plates
Technical details:


- Stainless Steel S316L, brazed with 99,9% Cu

- Working Pressure - <30 bar


- Max. temperature +230°C

- Flowrate - 12 m³/h

- Heat Exchange Surface - 0.640 m²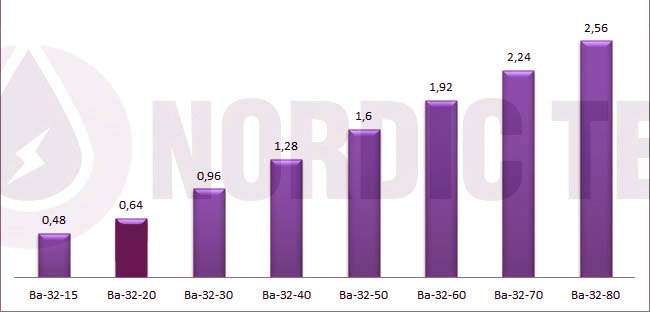 Dimensions: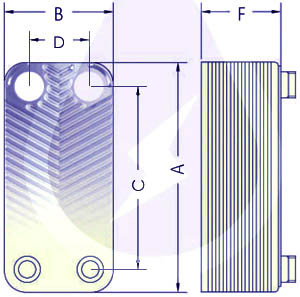 (A) - 286 mm
(B) - 116 mm
(F) - 55 mm
(C) - 243 mm
(D) - 72 mm
___________________
Aboout the sizing - for which applications can we use the PHE Nordic Tec Ba-32-20:
With the heat transfer area of 0.64 square meter this exchanger can work very well with the gas boilers on the level of 25kW, however if we work on the older installation we recommend to not use this model with a boilers bigger than 20-21kW. The similar nominal powers are recommanded for other popular heating devices: like pellet, biomass, wood, coal, solid fuel burners or water fireplaces.
When it comes to the heat pumps - this unit can work only with the smallest HP of about 5 kW.
No idea how to size the PHE to your heating system? Feel free to write us

Customers who bought this product also bought:
Customers who bought this product also bought: