VAT-free intra-community delivery for B2B (Business to Business only)


We offer the opportunity of purchasing the goods with VAT-ex. prices in case of B2B deliveries, in accordance to the European VAT law.
The procedure can be applied if:
The Buyer provides us with the correct VAT Number, which is verifiable in the EU Vies

The delivery destination adress is in the same country as the registration adress of the Buyer's company
In order to make a VAT-ex. order - please:
Make the order of the chosen goods via our site and fill in the delivery & invoice adress, remembering about the VAT Number

Choose a "bank transfer" as a payment method - and inform us that you expect the proforma invoice with the adjusted VAT value for 0% (we do it only for the Customer's wish, not automatically, and only if we received full data, including VAT number)


Our workers will send you the corrected proforma after the VAT number verification (please check the Spam folder in your mailbox too)
The proforma is delivered in relatively short time (if the data provided by the Customer is correct). Unfortunately we don't offer the immediate payment system for B2B intra-community procedure (as we are obliged to verify the VAT number first).
We remind that using the intra-community procedure the Buyer is obliged to declare the transaction in his VAT registration country to the local tax authorities.
The requests for VAT-free invoice for the orders without a valid VAT number definitely can't be realised. If you forgot to add the VAT Number to the order data - don't worry, just contact us after the order.
Basing on the european law - we don't offer and we are not allowed to offer making VAT intracommunity procedure for the transactions, which are already closed and accounted. We require informing about the VAT-ex. need - during the purchase or at least directly after the purchase (till the end of processing the order).
Thank you for your understanding.
Any additional questions - just contact us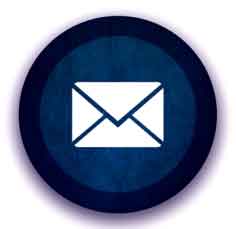 _____________________________________
Intra-community delivery for VAT-ex. prices refers to the B2B transactions within the European Union only. After Brexit every purchase by the Customers from the UK (private or business) is VAT-free. In case of choosing the UK as the delivery country - the system automatically adjusts VAT to 0%, so the prices in the card will be decreased.